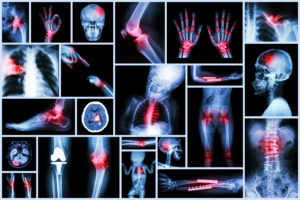 Ever had to reschedule an important phone call because you had to take care of family responsibilities? Or had to choose between two competing work tasks? Not to worry, Virtual Administration can support you while you deal with the urgent stuff, so that your business keeps running.  We're good at handling those tedious admin tasks, so you can focus on your patients. Virtual Administration has been supporting private healthcare providers such as Brain Injury Case Managers, Occupational Therapists, Speech and Language Therapists and Neuropsychologists with their daily admin tasks for over 14 years.
We understand how important healthcare provision is and how it is impossible to operate without the efficient administration furiously ticking over in the background. This is where our team of Virtual PAs come into place. We can support you with a wide variety of tasks including, but not limited to:
Booking theatres for operations
Arranging patient appointments
Typing reports, letters, clinical notes from audio recordings
Proof reading and formatting reports and documents
Invoicing and dealing with insurance companies
Updating patient record management systems using WriteUpp and Qunote 
Did you say a team?  Yes!
The Virtual PAs are part of a team that is professionally trained to handle all the admin tasks you require. So, rest assured, another member of our team will be there to support you, if your Virtual PA is temporarily unavailable.
We are super keen on data protection and understand fully about consent, sharing of data with colleagues, where it is held, who else has access to it and how long you store the records. All our team members have a Virtual Administration email address, which is hosted by a reliable GDPR compliant company. We use an encrypted cloud-based storage facility called Tresorit, whereby each of our team members have access only to specific folders and save all documents to Tresorit, not directly to their personal computers.
We value trust and confidentiality and taking that leap of faith in working with someone on a remote basis is a big deal.  Hence, we take pride in getting to know our clients and building strong relationships. For us, its about making you feel heard, reassured and valued so you feel comfortable in sharing your work with us and giving us access to your emails and your cloud-based systems.